At Applecross Eye Clinic, our team's goal is to provide the highest quality of care for all our patients through friendly, professional services and with the best available advances in diagnostic equipment and treatment for your eye condition.
Our Ophthalmologists, Clinical Associate Professor Philp House and Dr Joshua Yuen, are both experienced and highly-regarded specialists who offer fellowship-trained expertise in glaucoma treatment as well as cataract surgery, pterygium surgery, and management of other general ophthalmological conditions, including macular degeneration, diabetic eye disease, and various eye lid conditions.
Our clinic is well invested with an extensive range of diagnostic and treatment equipment allowing us to efficiently manage various eye conditions with precision and efficacy.
Our team provides our patients with the highest quality of care through friendly and professional services.
Primary Services offered at Applecross Eye Clinic
Our doctors offer comprehensive assessment and treatment of adult ophthalmological conditions.
Sub-specialised interest includes (but is not limited to):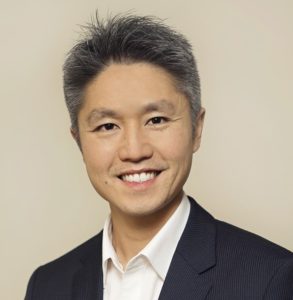 Dr Joshua Yuen
Dr Joshua Yuen is an experienced Consultant Ophthalmic Surgeon with special interest in glaucoma, cataract surgery, and general Ophthalmology.
Having completed specialist Ophthalmology training in Perth, he underwent further fellowship training in the renowned Manchester Royal Eye Hospital (UK) for the latest advancement in glaucoma surgery. During his glaucoma fellowship, Dr Yuen treated patients with the most severe glaucoma using cutting edge techniques. Pioneering the latest Minimally-Invasive-Glaucoma-Surgery technology using trabecular meshwork micro-bypass stent in Western Australia, Dr Yuen was the first surgeon to perform implantation of various glaucoma micro-stents (iStent , Hydrus) locally.
Apart from glaucoma, he also specialises in the treatment of cataract,  pterygium and all aspects of general adult Ophthalmology
Dr Yuen holds a public hospital appointment at the Fremantle Hospital as a glaucoma consultant and has written a number of peer-reviewed journal articles. He regularly gives lectures to training doctors and optometrists and has presented at several major Ophthalmology conferences.
Apart from English, Dr Yuen also can consult in Cantonese and in Mandarin.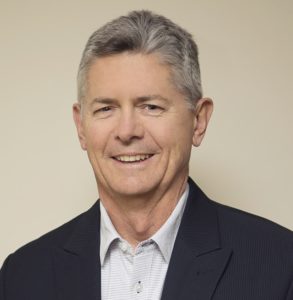 Associate Professor Philip House
Assoc. Clinical Professor Philip House FRANZCO, MBBS, is a consultant ophthalmologist and Fellow of the Royal Australian and New Zealand College of Ophthalmologists.
After primary school in rural WA and high school boarding in Perth, Dr House undertook his medical and ophthalmic training at UWA. He then undertook a two-year glaucoma and cataract fellowship at the University of British Columbia in Vancouver, Canada. He started work in private practice in Perth in 1989, and consults at Applecross Eye Clinic. Consultations at a basic level can be conducted in Spanish or German.
His particular clinical interest is the management of glaucoma. He has recently completed 25 years of service to the Pilbara for which he was awarded an "Extraordinary Contribution to Outreach Services" by Rural Health West.
An Associate Clinical Professor at UWA, Dr House is involved with the teaching and examining of students for their medical degree. His research interests are concentrated on optic nerve characteristics in the glaucoma assessment process. He has authored or co-authored more than 40 peer reviewed papers and has been on the advisory panel for Glaucoma Australia, a patient support organization.
He also visits East Timor as part of the East Timor Eye Program (www.etep.org.au) team training a cohort of junior doctors who will be the first locally trained ophthalmologists in that young country. He is a board member of The Eye Surgery Foundation, an ophthalmic charity which owns the Perth Eye Hospital and supports several national and international projects aimed at improving Eye Care. More information on the Perth Eye Hospital and the Foundations work is available at www.pertheyehospital.com.au.
He enjoys rowing, swimming, paddling and sailing on the beautiful Swan River.
A full CV is available on request. Please email manager@applecrosseyeclinic.com.au if you would like a copy.
We are conveniently located just off Canning Hwy on Simpson St, opposite the Applecross Anglican Church. Please see linked map for travel directions. For those who travel here by car, there are parking bays on premise as well as surrounding available street parking.
Opening hours are from from 8.30am to 4.30pm Monday to Friday, except for public holidays.
We are a preferred provider for HBF but accept all major private health insurers. We also accept Veterans Affairs Health Cards. For more information, please contact us to make an appointment today.
All appointments are by prior arrangements only.