At Applecross Eye Clinic, our team's goal is to provide the highest quality of care for all our patients through friendly, professional services and with the best available advances in diagnostic equipment and treatment for your eye condition.
Our Ophthalmologists, Dr Joshua Yuen and Dr Caroline Lim, are both experienced and highly-regarded specialists who offer fellowship-trained expertise in glaucoma and medical retinal treatment respectively, as well as cataract surgery, pterygium surgery, and management of other general ophthalmological conditions.
Our clinic is well invested with an extensive range of diagnostic and treatment equipment allowing us to efficiently manage various eye conditions with precision and efficacy.
Our team provides our patients with the highest quality of care through friendly and professional services.
Primary Services offered at Applecross Eye Clinic
Our doctors offer comprehensive assessment and treatment of adult ophthalmological conditions.
Sub-specialised interest includes (but is not limited to):
EYE DISEASES WE TREAT:
Age Related Macular Degeneration
Catatract
Dry Eye Syndrome
Diabetic Retinopathy
Glaucoma
Pterygium
TREATMENTS WE OFFER:
Cataract Surgery
Flashes, Floaters and Vitreous Detachment
Glaucoma Surgery
Minimally Invasive Glaucoma Surgery – MIGS
Peripheral Iridotomy Patient Information
Pterygium Surgery
Selective Laser Trabeculoplasty
Trabeclectomy
Yag Laser Sapsulotomy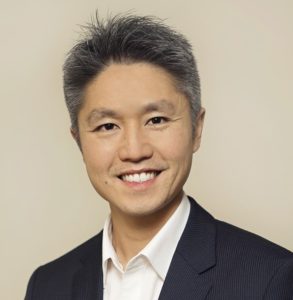 Dr Joshua Yuen
Dr Joshua Yuen is an experienced Consultant Ophthalmic Surgeon with special interest in glaucoma, cataract surgery, and general Ophthalmology.
Having completed specialist Ophthalmology training in Perth, he underwent further fellowship training in the renowned Manchester Royal Eye Hospital (UK) for the latest advancement in glaucoma surgery. During his glaucoma fellowship, Dr Yuen treated patients with the most severe glaucoma using cutting edge techniques. Pioneering the latest Minimally-Invasive-Glaucoma-Surgery technology using trabecular meshwork micro-bypass stent in Western Australia, Dr Yuen was the first surgeon to perform implantation of various glaucoma micro-stents (iStent , Hydrus) locally.
Apart from glaucoma, he also specialises in the treatment of cataract,  pterygium and all aspects of general adult Ophthalmology
Dr Yuen holds a public hospital appointment at the Fremantle Hospital as a glaucoma consultant and has written a number of peer-reviewed journal articles. He regularly gives lectures to training doctors and optometrists and has presented at several major Ophthalmology conferences.
Apart from English, Dr Yuen also can consult in Cantonese and in Mandarin.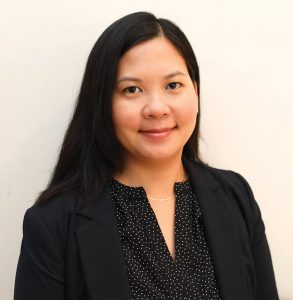 Dr Caroline Lim
Dr Lim is a fellowship trained ophthalmologist with interests in general ophthalmology, cataract surgery and the management of medical diseases of the retina. Dr Lim commenced her studies in a Bachelor of Medicine and Surgery in 2003 at the University of Western Australia, graduating with Honours in 2009. Dr Lim completed her residency in Ophthalmology at Royal Perth Hospital in 2011, and subsequently completed her advanced specialist Ophthalmology training program in Western Australia, training across multiple hospitals in both adult and paediatric ophthalmology.
Dr Lim completed a Cataract Surgery and Medical Retina fellowship at Monash Health in Melbourne under the tutelage of Associate Professor Christine Chen and Dr Kira Michalova. Through this fellowship Dr Lim gained extensive experience in performing cataract surgery and gained further experience in the management of diseases of the retina including macular degeneration and diabetic retinopathy.
Following her fellowship Dr Lim returned to Perth to join the team at Applecross Eye Clinic.
In addition to consulting at Applecross Eye Clinic, Dr Lim holds a public hospital consultant appointment at Fremantle Hospital where she also performs cataract surgery and pterygium surgery.
Dr Lim has also worked as a senior clinical lecturer at the University of Western Australia and is involved in the teaching of Ophthalmology registrars and medical students. She has published in multiple peer reviewed journals and has presented at numerous ophthalmology conferences.
We are conveniently located just off Canning Hwy on Simpson St, opposite the Applecross Anglican Church. Please see linked map for travel directions. For those who travel here by car, there are parking bays on premise as well as surrounding available street parking.
Opening hours are from from 8.30am to 4.30pm Monday to Friday, except for public holidays.
We are a preferred provider for HBF but accept all major private health insurers. We also accept Veterans Affairs Health Cards. For more information, please contact us to make an appointment today.
All appointments are by prior arrangements only.